2023 Wagoneer & Grand Wagoneer | Order Today!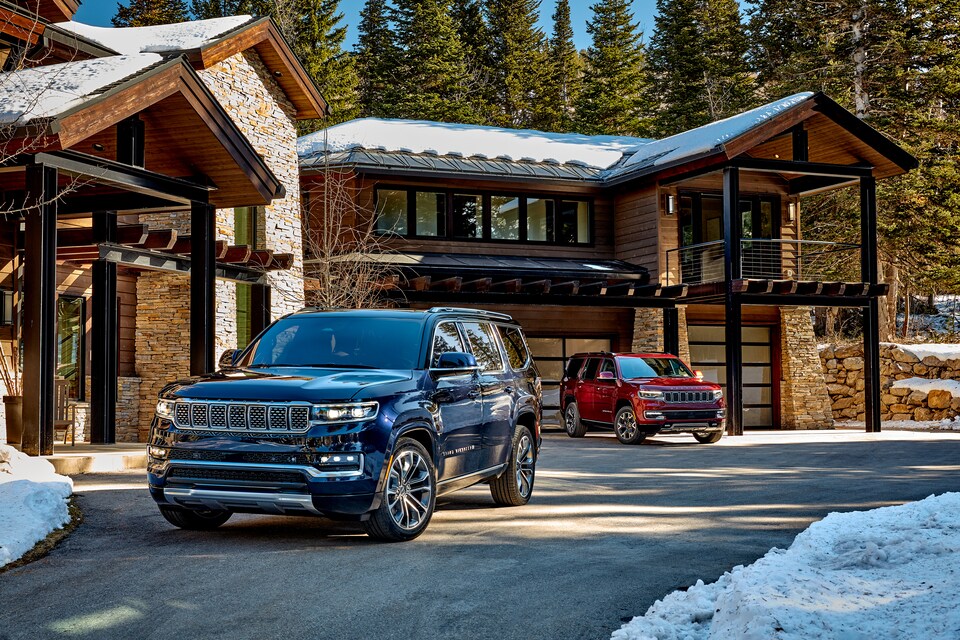 2023 Wagoneer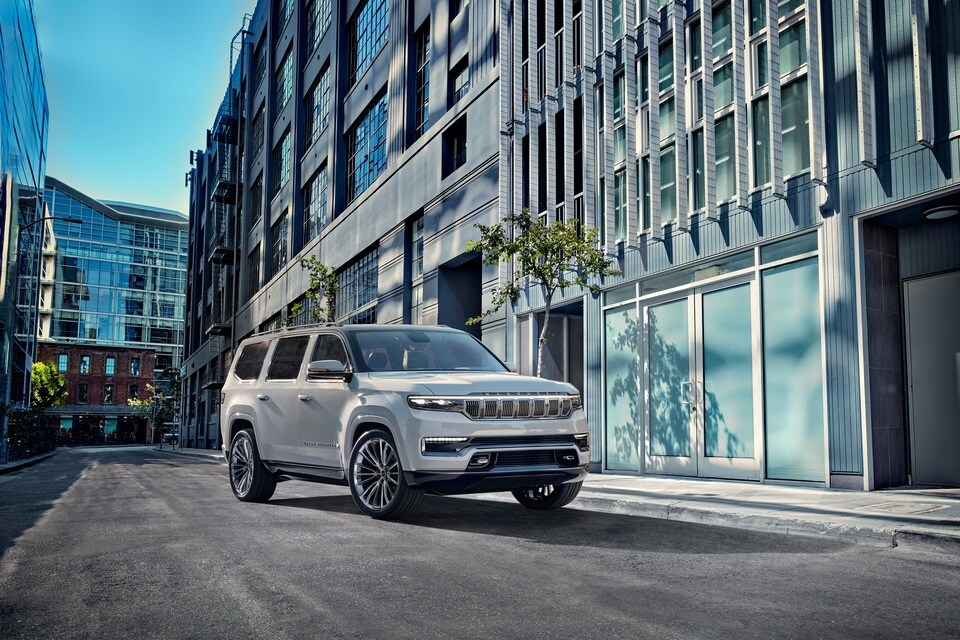 2023 Grand Wagoneer
Are You Ready, Missouri? The 2023 Wagoneer and Grand Wagoneer SUVs Will Arrive This Summer
The all-new 2023 Wagoneer and Grand Wagoneer are expected to make their arrival at Morlan Dodge Chrysler Jeep Ram in Cape Girardeau, MO sometime this summer. Both SUVs will enlarge the legend of Jeep, bringing new levels of style, comfort and performance. Talk to our sales consultants to find out how to reserve your own, all-new three-row Jeep SUV, whether you live in a nearby community like Carbondale IL or Sikeston, MO. In the meantime, here's a quick preview of what's ahead for Jeep and your family this summer.
2023 Wagoneer Overview
For those who want an affordable, eminently capable three-row family Jeep SUV that seats up to eight, the new 2023 Wagoneer is just the ticket. It will come with a 5.7-liter V-8 engine that generates 392 hp, teamed up with your choice of rear-wheel, all-wheel, or four-wheel drive. Like the 2023 Grand Wagoneer, the 2023 Wagoneer has available ParkView® Rear Back Up Camera, to help you back up safely anywhere around Jackson MO.
Another great piece of news: The 2023 Wagoneer will give you all that capability at a price that's thousands of dollars less than the mind-boggling 2023 Grand Wagoneer and will still deliver impressive capability. So Jeep lovers who are ready to trade in their Grand Cherokees no longer have to settle for a Ford Expedition or a Chevy Tahoe as their next SUV.
It's worth noting that the 2023 Wagoneer is longer, taller and wider than either the Expedition or the Tahoe. The new Wagoneer also beats the other two competitors with more towing capability, at a nice, round 10,000 pounds. All of which means you can continue getting Jeep toughness, comfort and quality, without settling for an uninspired SUV or poking big holes in the family budget. 
2023 Grand Wagoneer Overview
The all-new Grand Wagoneer comes equipped with a 6.4-liter V-8¬ that generates up to 471 horsepower, more than the 420-hp Cadillac Escalade and the 450-hp Lincoln Navigator. It also comes with standard three-row seating for up to eight passengers and a dazzling, multifaceted infotainment system with a big 12.0-inch center touchscreen.
The elegant cabin has luxury touches like genuine wood accents, along with supple quilted leather and ambient lighting that creates new visual dynamics across the dash. Your family will enjoy the luxury of genuine American walnut on the dash, doors, and center console of the new Grand Wagoneer.
A nice upscale feature in the 2023 Grand Wagoneer: You can get an available touchpad-controlled safe under the split front armrest. Another option is a cooled storage bin, which will come in handy on your off-road adventures. The 2023 Grand Wagoneer will have a powerful McIntosh stereo and in higher trims, there's an available, reality-defying 1375-watt unit with 23 speakers.
2023 Wagoneer and Grand Wagoneer Safety
Backed by over 120 standard and available safety and security features, the All-New Wagoneer and Grand Wagoneer constantly adjust to match driving conditions. Hundreds of thousands of calculations are made every second to help keep your family safe.
Find Out More and Reserve the All-New 2023 Jeep of Your Choice at Morlan Chrysler Dodge Jeep Ram
Be among the first to own one of these premium quality, three-row eight-passenger Jeep SUVs. Ask us for more details and discover how to reserve your own all-new 2023 Wagoneer or 2023 Grand Wagoneer in advance. Get in touch with us today at Morlan Chrysler Dodge Jeep Ram in Cape Girardeau, MO.